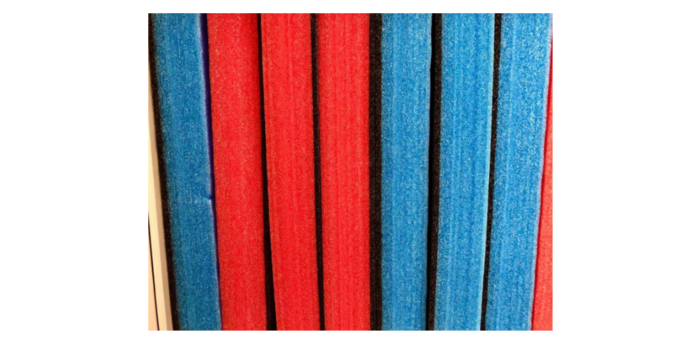 Opening your drawer to find your delicate equipment like cameras disorganized can be annoying. There are many ways to achieve organization, but a kaizen foam is one of the simplest methods. They have been around for years, and people use them for various applications. You can get ready-made ones from stores like Alibaba or customize a few pieces to match your needs. Alternatively, you can create one from scratch by cutting and gluing kaizen foam sheets together. This article gives you steps for cutting and tips for choosing a reliable kaizen foam.
How to choose and cut a reliable kaizen foam
A kaizen foam helps to arrange your tools, devices, accessories, or cutlery neatly and make them accessible. It comes in layers, so you peel off those you don't need to get the desired depth. The only challenge is that if you have not used the foam before, confusion can easily set in. Worry not because we will discuss how to choose and cut kaizen foam below.
How to choose the kaizen foam
There are things you do not buy blindly, and kaizen foam is one of them. Know what you need to achieve first and check the features. Before buying, consider the following:
Size of the foam
These foams vary in size. Some are bigger than others, and the depth differs as well. Get measurements for your drawer and get a kaizen foam that matches that. If the size is too big, you'll have to cut it, which can be messy. If the foam is too small, it won't cover the whole drawer, limiting your placement space.
Foam color
The prominent kaizen foam colors are gray and gray with a white foam under. Most people use the gray types in their garages, but grey-white is also advantageous. The white surface makes it easy to know if something is missing.
How to cut a kaizen foam
Start by removing everything from the drawer, including mats, then measure it before cutting the sheets. After that, do the following;
Mark the foam
Using the acquired dimensions, put marks on the length and width of the foam. Use a ruler to draw straight lines using the two marks as your guide. Cut through the foam entirely to get a clean cut.
Trim the outline
After cutting, test the kaizen foam to see whether it fits. Ensure it doesn't overlap and trim it a bit if it does. On one corner, place one of your tools to get the measure of the needed partitions. Cut through the foam, following the tool outline, and go as deep as you want. Remove the excess foam by peeling off the sheets. Make cuts for the rest of the tools, then clean up the foam.
Conclusion
Kaizen foams create a whole lot of difference in drawers. They stop tools or objects inside it from sliding around whenever you open it. You can organize your drawer easily with this foam. Choose the right color for your space and pay attention to the size, so the foam doesn't overlap or become too small.