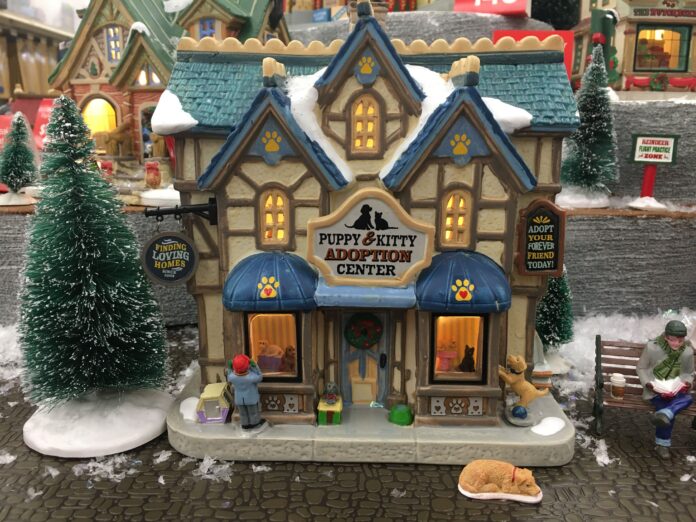 The holiday season is truly incomplete without christmas village houses. Whether you're trying to achieve an aesthetic appeal, want to impress your visitors/guests, or simply enjoy that holiday season feel, there's no better solution than Christmas village houses. They're easy to set up, and you can impose your creativity on the decoration. Different types of houses give the freedom and flexibility to decorate your house as you wish. They're highly affordable, which allows buying as many as you want until they remain within your budget.
Why Are People So Excited About Christmas Village Houses?
There's a strong reason why people, especially the Americans, are so excited about Christmas village houses. First, they're been used for ages, so it has become a ritual for many to decorate their houses with the Christmas village houses. Then, those who have kids always find themselves spending time decorating the village houses. Since they're colorful, kids are always attracted to and excited about them. Moreover, Christmas village houses are simply American, which is enough reason for the people of the USA to be excited about them.
Some Ideal Design Ideas When Decorating A Christmas Village
Put Your Christmas Village Above The Kitchen Cabinets
Kitchen cabinet tops often remain unused. That small gap between the ceiling and the cabinets is the best place you can put your village houses as a part of the decoration. That's the best way to keep your wife happy as she prepares holiday meals for the family.
Create An Awesome Sofa Background
That small yet unused space behind your sofa would be the best spot to put some Christmas village houses as that's where your guests will see them. Moreover, behind the sofa is the best place to add some beauty to your living room in bliss.
Try Putting Your Village In A Steel Rack
Unsure about where to put those village houses? A simple steel rack never fails to be the best place to put some village houses for decoration.
Place Your Village Houses Over A Dresser Table
Similarly, if you believe your dressing table has enough free space to accommodate Christmas village houses, try installing them after placing a white snowy cloth on your dressing table.
Do Christmas Village Houses Add To The Beauty Of Your Home?
Of course, they do. Christmas village houses are not just limited to reminding you of the holiday season. They also help achieve improved beauty in your house.
Can You Gift Christmas Village Houses To Your Friends/Relatives?
Believe it or not, your friends and relatives will never find Christmas village houses a boring gift. No matter how many of that they have, being gifted some more houses always brings a smile to anyone's face.
Benefits Of Adding Christmas Village Houses To Your Home
They're Loved By Everyone
Every American loves Christmas village houses. You don't require to be a Christian to like village houses. The attractive colors, shapes, and overall design of the village setup can make anyone happy instantly. Everyone loves them.
Consider Them Adaptable
Christmas village houses are so adaptable that you can place them literally on any surface and at any place. Whether it's your kitchen cabinet, dressing table, steel rack in your house, glass cabinet, or simply an empty bookshelf, they fit in almost everywhere.
Conclusion
Till now everyone has an elaborate idea about what a Christmas Village House is. This decorative item puts an extra spark on the house. Decorating it with colourful stuff and materials is the best way to fascinate kids. Not only that, Christmas Village Houses come under such small packaging that people can sight them beautifully in any of the corners of their house. Nonetheless, Christmas Village Houses can be the best present for a loved one.