2 tags
The Martinez
(Photo by Kristin Unger) The Martinez is more than a little puzzling. It's a silky twist of gin, vermouth, maraschino and bitters that tastes clean and crisp when it hits your lips. And then the flavor washes over you like a crescendo. It's so damn good and simple, you figure this drink should be in the cocktail pantheon among the greats. But the Martinez, old as it is, was never as...
The official "Honey, Make Me A...
2 tags
The Manhattan
This post appears in the monthly guide at Birchbox Man, who we're very pleased to call a partner. ### It's hard to write about the Manhattan. Its lore is buried, like so many classic cocktails, in a haze of history. One of the better origin tales goes that Winston Churchill's mother threw a party for the newly elected governor of New York at the Manhattan Club and the honorary...
2 tags
The Hemingway Daiquiri
As we've been researching old drinks, a theme has emerged from cocktail to cocktail: they used to be good, and now they're not. Take the oldest cocktail in existence, the Old Fashioned. It should be a mixture of good whiskey, sugar, bitters, and a little citrus. Order it in a bar and what do you get? Something full of muddled maraschino cherries and seltzer water. Perhaps no cocktail has...
Link: "Cocktails On Tap" →
HuffPo is asking whether there's a new trend in town in the form of taps…for cocktails. Haven't experienced this yet myself, but it seems like you'd have to pick a beverage that you could produce easily in bulk without diluting over time. We'll hold off judgment until we've tried it, but we've always been diehard proponents of made-to-order libations...
Link: "Cocktails of Old Chicago" →
Some of Jacques Straub's city concoctions, as reproduced by Chicago Magazine.
Link: "The Truth About Fancy Ice" →
Out-of-context excerpt: "…or whatever it is we're calling it these days when someone with a liberal-arts degree mixes you an $18 drink." — Elizabeth Gunnison introducing an interview with Jim Meehan for Esquire (7/5/12)
1 tag
2 tags
The Great Unifier: Notes on the Whiskey Smash
Photo by Rob Culpepper. On Friday, we set up a rooftop speakeasy at the home of our magnanimous friend Kelsey Kreiling. She and her co-conspirator David Fingerman are behind the new Internet sensation, Bourbon 'n' Cake. They were the definition of gracious hosts. Notes on the Whiskey Smash: In the early 2000s, the patrons of New York's premier cocktail dens seemed to have something  against...
1 tag
2 tags
6 tags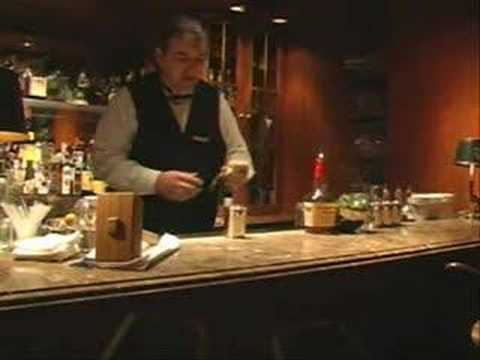 "A cocktail should be consumed 'quickly while it's laughing at..."
– The Craft of the Cocktail, p. 51. Dale DeGroff's paraphrase of Henry Craddock's Savoy Cocktail Book (1930).
A good drink should be like a good story: with a beginning, middle and end. While tasting, we're asking ourselves, "Is there anything you wish it were? Anything you wish it weren't?"
1 tag
1 tag
2 tags